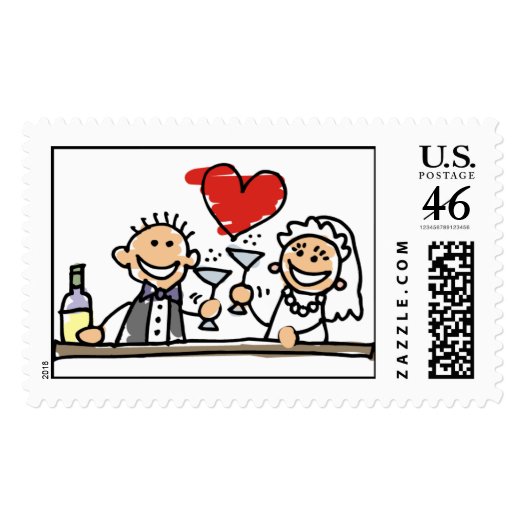 Did you know that you can order custom wedding postage?

My husband just mentioned that zazzle - a cool site that allows you to create all kinds of customized, fun stuff - allows you to get fun wedding-themed stamps.
Plus, you can even get stamps with your own photos.

So.... you can send out your invitations with a picture of you & your sweetie on the stamp.

How fun is that?!?!