No, I'm not
referring
to environmentally-friendly cakes.

I mean cakes that are green

in
color

.
I don't know why the idea struck me.

Maybe
because a friend of mine qu
estioned the blue cakes (won't it look
like mold?) that I saw on the Simply Dazzling Events blog.

Maybe it's because I just love green, doggone it!

In any case, I became d
etermined to find attractive
(read as "non-moldy-looking") green c
akes.

I think I did it!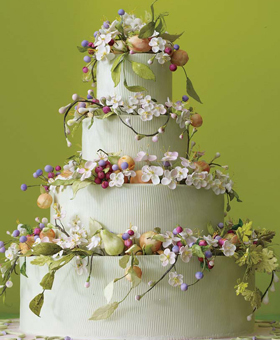 These cake
s we
re found at
the following:
Wildflowers Cakes
in New Jersey
About the Cake in Cleveland, OH
Pink Cake Box
in Denville, OH
Grace Cakes
in the U.K.
Tanya Cakes
in NY